Gold in Mobile: Don't throw away your old mobile without thinking it is useless ... because it contains precious gold
You may be surprised to learn that your old phone has gold hidden in it. That's not what we're saying, but a report released by the UN on e-waste. Find out how much gold is in mobile and where it is used.
Gold is also used in mobiles like other metals. Which are in very small quantities.
According to tech company Umicore, you can extract a total of 1 gram of gold from 35 old mobiles.
This means that one ton, or about 1060 kilograms, can be used to extract 300 grams of gold from a mobile phone without a battery.
Not only gold but also metals like silver copper, tungsten, tantalum, etc. are used in mobiles. Gold is used in mobiles in small connectors and IC boards.
An estimated 50 milligrams of gold can be extracted from a mobile phone.
cLICK HERE To Read In Gujarati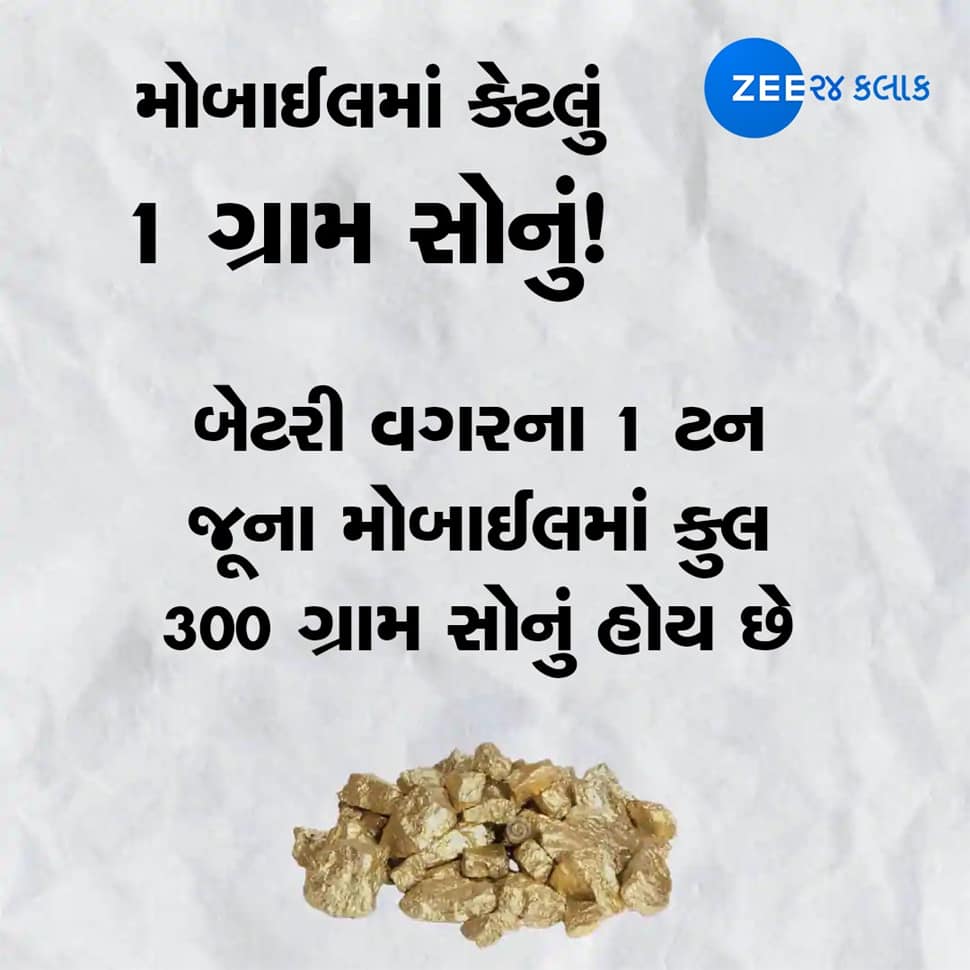 c